Religious School
Academy 2022-2023
Registration is now open for the fall of 2022. To register if you are a current family, you can use this short form if your information is the same as this year, or this complete form if your information has changed!
Here is the calendar for next year. For details about our program, see below!
Questions? Contact Director of Education and Young Family Programming Aaron Frankel, aaron.frankel@bhbe.org.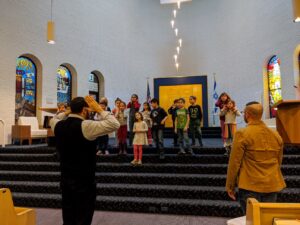 Vibrant Sunday Mornings (K – 12th)
Core Judaic Curriculum
Students discover Judaism in an experiential environment. Torah, Jewish Values, Holidays, Synagogue, Tikkun Olam, Tefillah, Hebrew, Ritual, Israel, Lifecycle, History.
Project-based Learning
Kindergarten through second graders learn through fun activities, using all the senses. Plus Israeli dance, music, art and more!
Third through seventh graders explore Jewish themes and holidays through a choice of activities, such as theater, art, choir, cooking, and comedy, and develop rich, celebratory presentations for the community.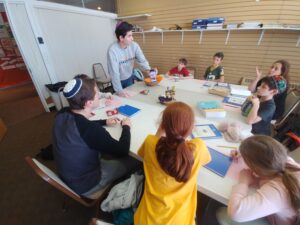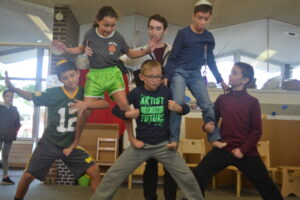 Personalized, Flexible Hebrew
The Hebrew Curriculum is personalized for each student, based on level, grade, and the interests/priorities of the child and family. (3rd-7th grades.) This can include Torah trope, extra B'nai Mitzvah practice, learning to lead the Shabbat morning service, advanced conversational Hebrew, and more. Virtual on Tuesdays, or at a convenient time. Available once or twice per week.
My children love how the Hebrew is designed for them! Larry P., Wilmette
Our 11-year-old son loves the individualized Hebrew, working with two other children who will be celebrating their B'nai Mitzvah around the same time. All three should be able to lead the entire first half of their services. Along the way our son has discovered something he truly enjoys, built his confidence, and surpassed his parents in his Hebrew skills—we couldn't be prouder.  Daniel G., Glenview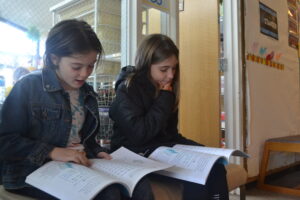 Friendship, Family & Community
Ongoing Opportunities for Connection
Family programs, Shabbat and holiday celebrations, community events, class get-togethers, multigenerational school presentations, and more. 
My kids always feel like they're a part of something. Shoshanna R.  Skokie
My favorite thing about BHBE is that it is welcoming and inclusive of everyone, regardless of how observant you are. Stacy B.  Glenview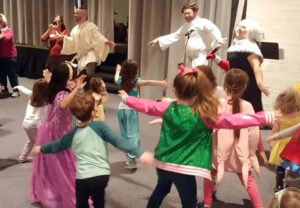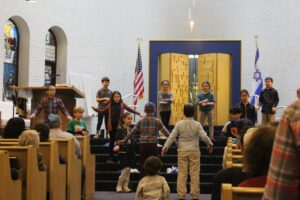 Tuesday Explorations (3rd – 7th)
Our virtual Tuesday experience weaves together individualized Hebrew with unique opportunities to explore Jewish history and tradition around the world. Plus targeted sessions in key ritual skills, such as the study of Torah and Haftarah trope. (One-on-one Hebrew is available on other afternoons as well.)
The dedicated teaching staff has been fantastic. Allison K.  Evanston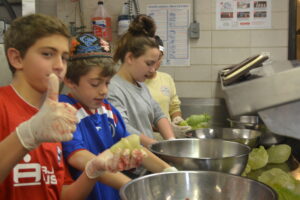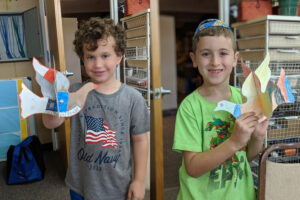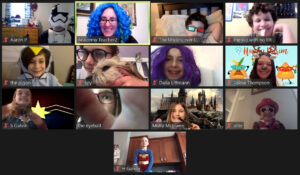 High-school Age Mentors
Madrikhim Fully Integrated into Program
High school students serve as mentored aides in the program, providing role models for their younger siblings and friends.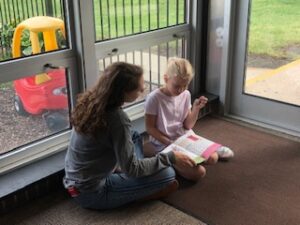 Vibrant Shabbat Youth Experiences
Our substantial and friendly family-led Tot Shabbat community (ages 0 – 6) meets weekly on Saturdays for a thoroughly fun and interactive service, followed by a light brunch and playtime. This is a great opportunity for both kids and parents to make friends. Jr. Congregation, a lively, educational, humor-filled, and meaningful experience with Jewish prayer for students in grades 2 – 6, meets simultaneously in the BHBE chapel.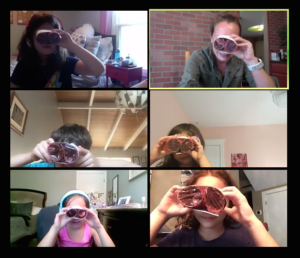 Jewish Overnight Camp & Israel Trip Scholarships
BHBE's Next Generation Fund offers substantial scholarships to Academy students (and children from other BHBE families) who attend Jewish overnight camps. Scholarships are also available for 8th – 12th graders who participate in summer programs to Israel.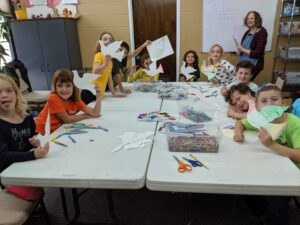 The Mission of the BHBE Academy
THE MISSION of the BHBE Academy is to nurture a thriving community of Jewish students and families, balancing cultural, ritual, and community experiences with core understandings and skills, infused with a deep appreciation for the Hebrew language. We strive to provide students with the tools they will need to lead a meaningful Jewish life in the present time, in an environment that is vibrant, energized, and experientially powerful.
For questions, a conversation about our programming, youth Shabbat and holiday services and events, or anything else, please contact Director of Education and Young Family Programming, Aaron Frankel.
For detailed information about the 2021-2022 school year, view our Academy FAQ.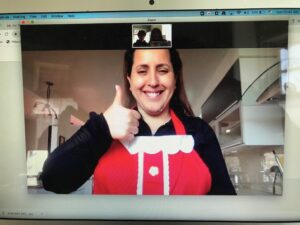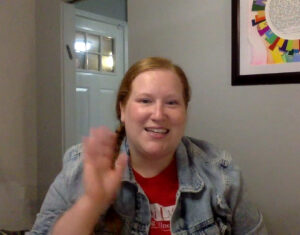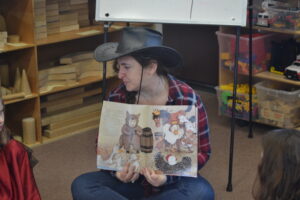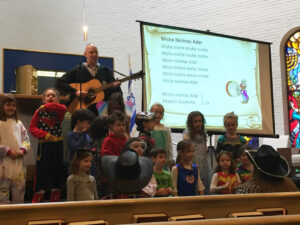 BHBE Academy & Family Virtual Whole Megillah
Last winter, we asked families in the school and congregation to create short videos based on components of the Purim story. We took these contributions and assembled them into the BHBE FAMILY VIRTUAL WHOLE MEGILLAH!
To view and experience, Click Here!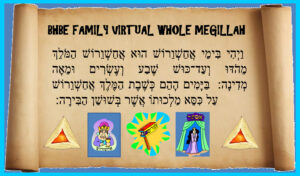 BHBE Academy & Family Virtual Seder
We asked families in the school and congregation to create videos of 90 seconds or less based on components of the Passover Seder. Then we added conversations and songs with students via Zoom, and wove together the results. Thanks to all those who contributed videos and photos and more! Thanks as well to our Academy teachers and to Cantor Roytman!
To View and Experience, Click here!