Religious School
Academy 2021-2022
Thanks to a generous donor, we have a special incentive for new families with students going into K – 2nd! (For more information, check out our Academy FAQ Page.) Contact Director of Education Aaron Frankel, aaron.frankel@bhbe.org,  for a conversation about next year, registration, the incentive, and more!
Registration is now open!

To register, click here: Academy Registration Form. (If you plan on making independent financial arrangements, please contact Executive Director Michael Kahn prior to registering!)

Searching for meaning? Want to teach? Join our staff! Details here.
Scroll down to learn what to expect for 2021-2022!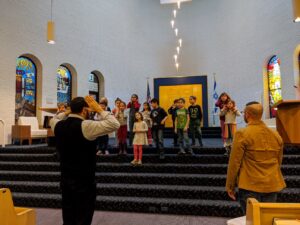 Vibrant Sunday Mornings (K – 12th)
Core Judaic Curriculum
Students discover Judaism in an experiential environment. Torah, Jewish Values, Holidays, Synagogue, Tikkun Olam, Tefillah, Hebrew, Ritual, Israel, Lifecycle, History.
Project-based Learning
Kindergarten through second graders learn through fun activities, using all the senses. Plus Israeli dance, music, art and more!
Third through seventh graders explore Jewish holidays in their choice of  Theater, Art, Music, and Cooking, and develop rich, celebratory presentations for the community.
Tefillah & Jewish Life Vocabulary
Student-led community tefillah, embellished by student-created audiovisual elements. Hebrew words, phrases, and concepts integrated throughout the morning.
(Sunday programming will be structured with safety and flexibility in mind, and may evolve and shift as needed based on conditions and family priorities.)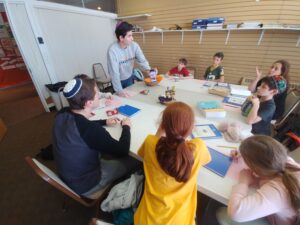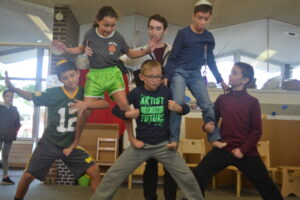 Personalized, Flexible Hebrew
The Hebrew Curriculum is personalized for each student, based on level, grade, and the interests/priorities of the child and family. (3rd-7th grades.) This can include Torah trope, extra B'nai Mitzvah practice, learning to lead the Shabbat morning service, advanced conversational Hebrew, and more. Virtual on Tuesdays, or at a convenient time. Individually, in pairs, or in groups of three.
My children love how the Hebrew is designed for them! Larry P., Wilmette
Our 11-year-old son loves the individualized Hebrew, working with two other children who will be celebrating their B'nai Mitzvah around the same time. All three should be able to lead the entire first half of their services. Along the way our son has discovered something he truly enjoys, built his confidence, and surpassed his parents in his Hebrew skills—we couldn't be prouder.  Daniel G., Glenview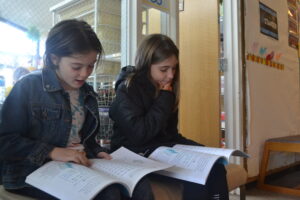 Friendship, Family & Community
Ongoing Opportunities for Connection
Parent gatherings at the rabbi's house every four to six weeks for study and schmoozing, with parallel youth group activities in the building. Family programs, Shabbat and holiday celebrations, community events, class get-togethers, school presentations, and more.  (Programming will be structured with safety and flexibility in mind, and may evolve and shift as needed based on conditions.)

My kids always feel like they're a part of something. Shoshanna R.  Skokie
My favorite thing about BHBE is that it is welcoming and inclusive of everyone, regardless of how observant you are. Stacy B.  Glenview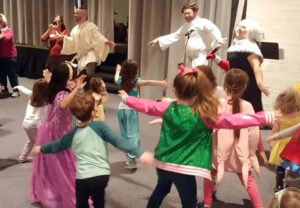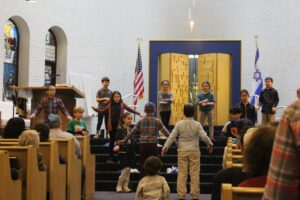 Tuesday Explorations (3rd – 7th)
Live once per month and virtual on other weeks. Individualized and partnered Hebrew, woven around unique opportunities to explore Jewish history and tradition.  Tours of Jewish communities around the world, museums and historical sites. Conversations with Jewish musicians, artists, filmmakers, authors, and scholars.
The dedicated teaching staff has been fantastic. Allison K.  Evanston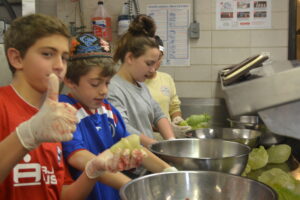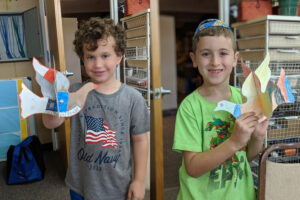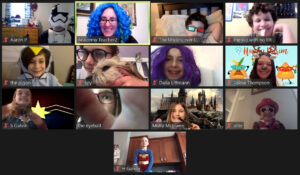 High-school Age Mentors
Madrikhim Fully Integrated into Program
More than 20 high school students serve as mentored aides in the program, providing role models for their younger siblings and friends.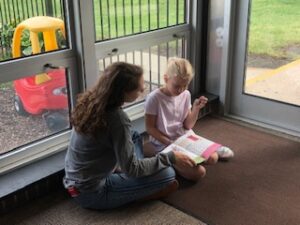 2021-2022 Academy FAQ
For tuition and membership information, curriculum breakdowns, details about the new-family incentive, school calendars, and more, click here!
For questions, a conversation about our programming, or to sign up for the 2021-2022 special incentive, please contact Director of Education Aaron Frankel.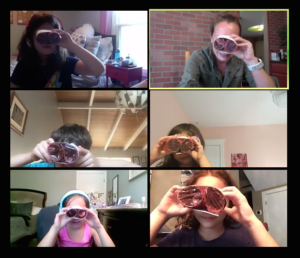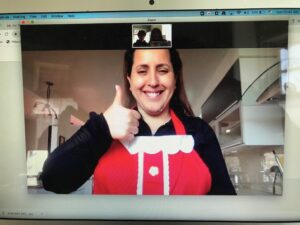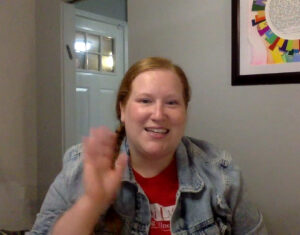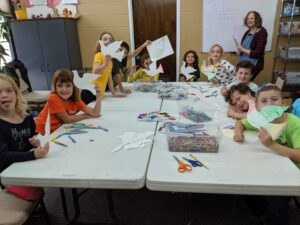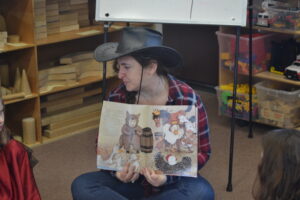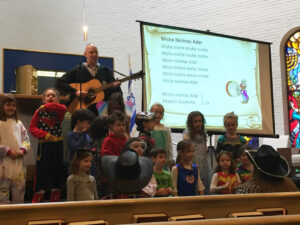 The Mission of the BHBE Academy
THE MISSION of the BHBE Academy is to nurture a thriving community of Jewish students and families, balancing cultural, ritual, and community experiences with core understandings and skills, infused with a deep appreciation for the Hebrew language. We strive to provide students with the tools they will need to lead a meaningful Jewish life in the present time, in an environment that is vibrant, energized, and experientially powerful.
BHBE Academy & Family Virtual Whole Megillah
This winter, we asked families in the school and congregation to create short videos based on components of the Purim story. We took these contributions and assembled them into the BHBE FAMILY VIRTUAL WHOLE MEGILLAH!
To view and experience, Click Here!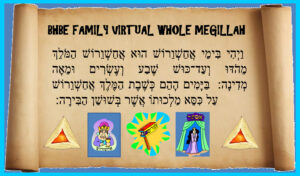 BHBE Academy & Family Virtual Seder
We asked families in the school and congregation to create videos of 90 seconds or less based on components of the Passover Seder. Then we added conversations and songs with students via Zoom, and wove together the results. Thanks to all those who contributed videos and photos and more! Thanks as well to our Academy teachers and to Cantor Roytman!
To View and Experience, Click here!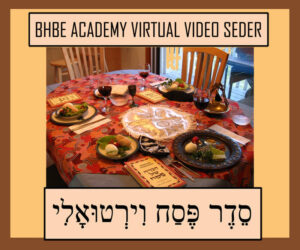 Academy in the News
On December 15, 2019 our Academy students participated in the BHBE Hanukkah Celebration with a great drama performance! Check out the article in the Wilmette Beacon here!
On March 18, 2018, we had a multimedia experience Seder, which included a circus performance. Make sure to check out the article in the Wilmette Life here and in the Wilmette Beacon here!
Sample Shachrit Prayers:
Eloheinu Veylohei Avoteinu
Ahavah Rabba