Library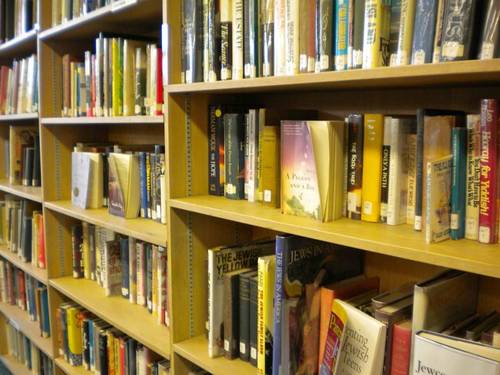 The Beth Hillel Bnai Emunah Library serves the synagogue's congregants and professional staff as well as the teachers and students of the Academy. The library's collection includes approximately 4,000 items.
All areas of Judaica for both children and adults are well represented in the collection, including Biblical texts and commentaries, Jewish philosophy and ethics, holidays and life cycle events, folklore, literature and the arts, history, the Holocaust, and Israel. The library is organized according to the Elazar Classification System, a scheme specially developed for libraries of Judaica.
For additional information, please contact Marcie Eskin, our librarian.
Click on the link below to access the library's searchable catalog.