Adult Education: Learning Curve!

Learning Curve!
Adult Education
BHBE's home for Jewish learning programs that are varied, exciting, and relevant to all ages.
Ongoing and Upcoming Classes
Talmud Class with Rabbi Nate Crane
On hiatus until after the High Holidays
Psalms Class with Rabbi Nate Crane
First Thursday of each month at 7:30am on Zoom – right after minyan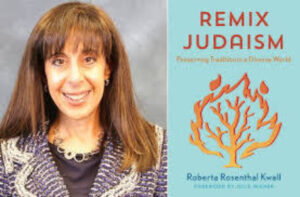 Remix Judaism: Why It Matters Now More Than Ever
with Professor Roberta (Bobbi) Rosenthal  Kwall
Wednesdays at 10:00am on Zoom, August 10th, 17th, 24th and 31st
This discussion-based class invites participants to deepen their connection to Jewish tradition and forge their own Jewish journeys with greater mindfulness and intentionality. The first class sets the stage by grappling with the 2020 Pew Report and exploring the roles of Jewish pride, identity and observance in sustaining Jewish tradition among non-Orthodox Jews in the United States. Subsequent classes will draw from distinct chapters of Remix Judaism: Preserving Tradition in a Diverse World by Bobbi Kwall as the basis for constructing sustainable personal and family patterns of observance. Class is free and includes a copy of the book if desired.
Book Description:
One of the most talked about books in the Jewish community when it originally appeared, Remix Judaism: Preserving Tradition in a Diverse World offers an eloquent and thoughtful new vision for all Jews seeking a sense of belonging in a changing world, regardless of their current level of observance. Roberta Kwall sets out a process of selection, rejection, and modification of rituals that allow for a focus on Jewish tradition rather than on the technicalities of Jewish law. Her goal is not to sell her own religious practices to readers but, rather, to encourage them to find their own personal meaning in Judaism outside the dictates of Commandment, by broadening their understanding of how law, culture, and tradition fit together. She inspires readers to be intentional and mindful about the space they allocate for these elements in defining their individual Jewish journeys and identities. The paperback edition includes a new preface addressing recently released findings, including the 2020 Pew Report on the American Jewish Community, exploring the challenges of practicing Judaism today.
The Melton School of Adult Jewish Learning
Beth Hillel Bnai Emunah has established a relationship with the Melton School of Adult Jewish Learning. Check out the Melton School website for more information.
You can always call the synagogue office at 847.256.1213 with your questions or suggestions. We look forward to learning with you.
The Rabbinical Assembly's "new digital space for teachings, traditions, and approaches to Conservative/Masorti Judaism"
Other Wonderful Resources