Family Programs
Families with Littles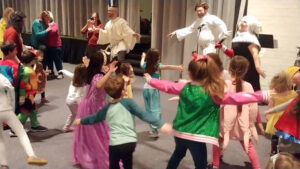 Our vibrant Tot Shabbat community meets virtually every Saturday morning at 9:30, led by our Tot Shabbat families! The Tot Shabbat service is going live outdoors starting on Saturday May 1st!  For more information or to receive the service link, please email Director of Education & Family Engagement Aaron Frankel.
On Friday April 9th, from 5:30 – 6:30 pm, FAMILIES WITH LITTLES presented SHABBAT SONGS, PIZZA, & PARROTS, featuring Happy Birds Performing Parrots! Here is a memento of this fun event.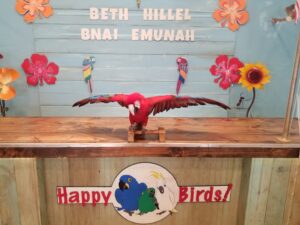 If you would like more information about Families with Littles programs or our Tot Shabbat community and services, please contact Aaron Frankel.