Family Programs
FAMILIES WITH LITTLES TOT PASSOVER-PALOOZA, Saturday April 23rd, 10:00 am
Passover-Palooza, but for tots! Saturday April 23rd @ 10am in the Men's Club. Passover costumes, find the matzo, matzo taste-test brunch, the Passover story with puppets, Passover-themed service, Crossing the Red Sea song… and special surprises! No charge, but RSVP HERE so we know how many varieties of matzo and Passover treats to bring!

Note: As many of the children in the Families with Littles demographic are too young to be vaccinated, the service/indoor component will remain masked for now. (The building as a whole is masks recommended but optional.) Brunch, matzo taste test, and playtime will be outdoors, weather permitting.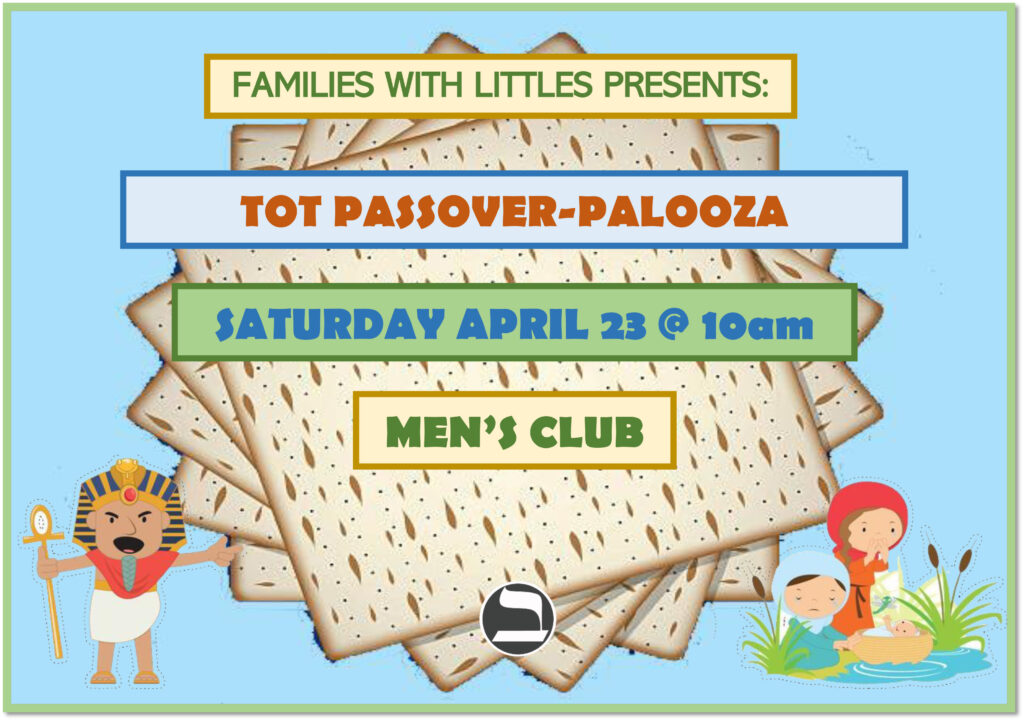 Watch for the many opportunities to join our Tot and Youth programs!
Our vibrant Tot Shabbat community meets every Saturday morning at 10:00! For more information, or to get on the Tot Shabbat or Jr. Congregation lists, please email Director of Education & Early Childhood Programming, Aaron Frankel.