Health & Safety Guidelines
Health & Safety Guidelines for Participating in
In-Person Events at BHBE
Thank you for being part of the BHBE community! We are excited to welcome you to BHBE in a manner that is informed by public health guidance, protects members of our kehilla (community), and upholds the Jewish value of pikuah nefesh, or saving a life.
Masks
We follow a "masks encouraged" policy that allows members and guests to exercise their own discretion when it comes to wearing masks. Please note that mask wearing not only remains very welcome, but is encouraged for a wide variety of congregants. Those who are older, have underlying health conditions, are immunocompromised, have high-risk or unvaccinated household members, or who just do not want to get sick may wish to remain masked. We are a diverse community, with a variety of views on masking, and we appreciate your continued kindness towards individuals who may make different choices.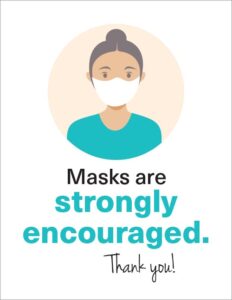 Additional Guidelines
Please do not visit BHBE if you or members of your household are sick, have a significant exposure to COVID-19 or test positive for COVID-19.

If you or your household has COVID-19, please stay away from BHBE for 10 days or 2 consecutive negative tests.

Physical distancing remains encouraged. Please respect people's personal space and continue to avoid crowding.

We encourage you to remain informed and up to date on suggested public health and vaccination guidelines.
If you have any questions, please reach out to Michael Kahn at michael.kahn@bhbe.org.
Resources
Chicago Department of Public Health
By attending events, individuals agree to abide by the rules of the synagogue. BHBE cannot guarantee safety and is not liable for injuries or sickness as a result of attendance.