BHBE Gala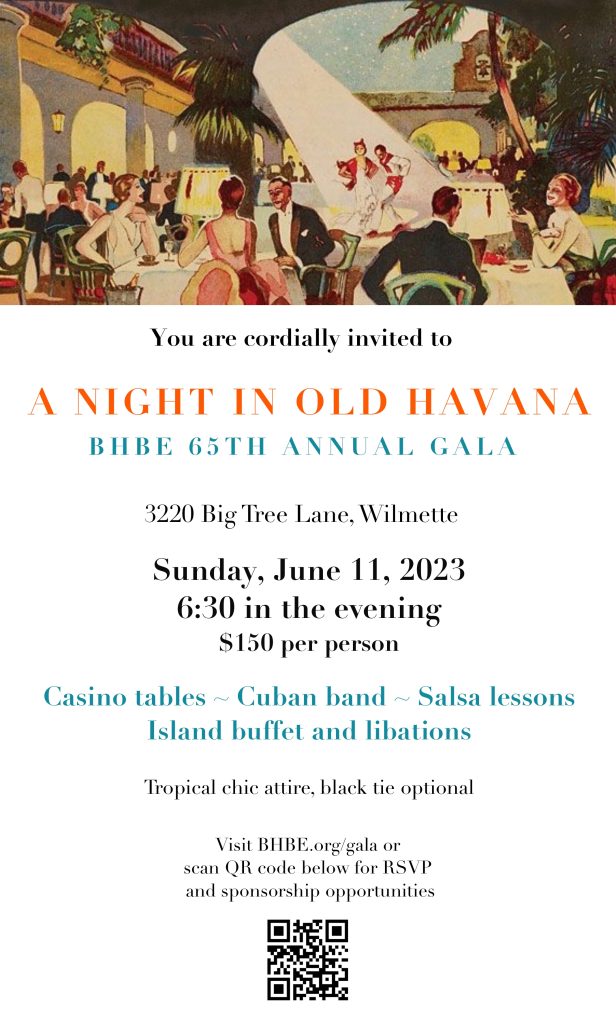 Information for Attendees
Purchase Tributes for the Ad Book Online Here!
Or, use the paper version: Gala 2023 Ad Book Tributes
Become a Sponsor! See the "Buy Tickets to the Gala Here!" link above to select a sponsorship level!
Visionary $5,400
Pioneer $2,700
Leader $1,350
Developer $675
All sponsorships come with 2 free tickets to the gala!
Information for Vendors & Those Placing Ads in the Ad Book
Gala 2023 Vendor List (as of 2023.03.15)
Want to share this page? Use the link or QR Code below!